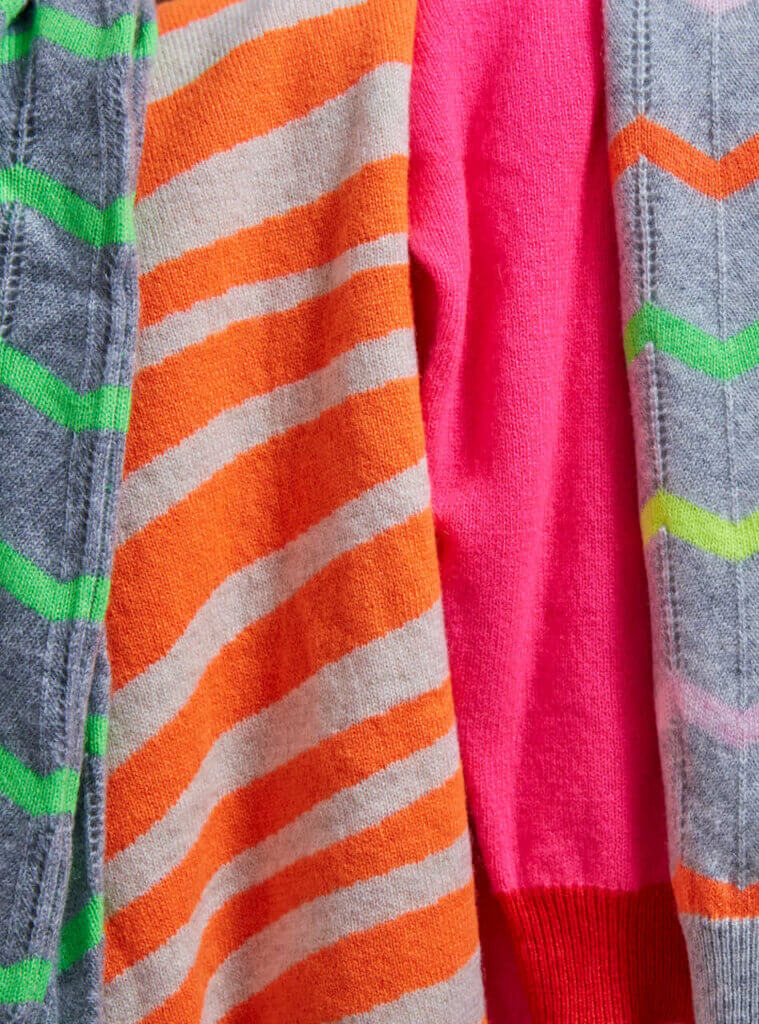 WASHING YOUR CASHMERE
Due to the nature of our garments using bright coloured yarn, we would highly recommend dry clean only. This will protect the colour and remove any moth larvae, if you have issues with moths.
If you choose to wash your garment by hand, take care to not soak or wring it. Lay flat to dry in its natural shape, so the style keeps.
PILING AND REPAIRING YOUR CASHMERE
The fuzzy little balls that take form are a natural occurrence. They are not indicative of bad quality – it is an inevitable consequence of the delicate processing of cashmere.
To de-pile your cashmere; take an electric de-bobbler or cashmere comb to the sweater. By removing in this way, as opposed to pulling them off, the sweater with actually soften further.
Whether a hole has been caused by a moth or a snag, holes in cashmere can be repaired. If the hole was created by a moth, we recommend freezing the piece first to kill the infestation. All cashmere items come with spare threads for repairs.
STORING YOUR CASHMERE
Store your cashmere flat, in a drawer or storage box with a lavender sachet. For optimal protection we recommend using a sealed garment bag, which will protect against moth infestation.