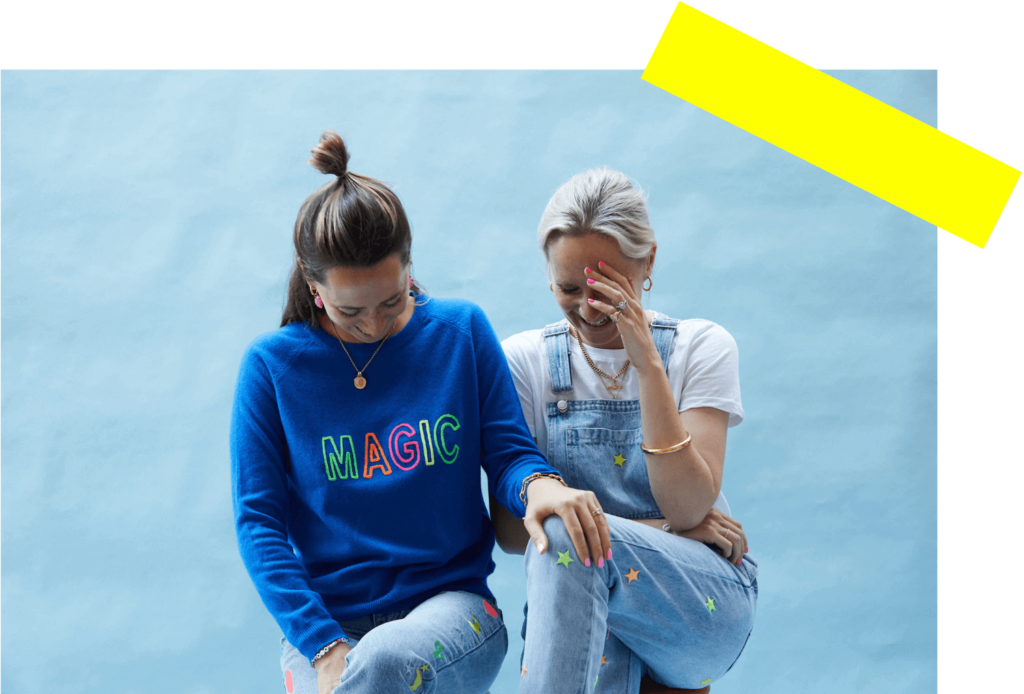 Taking the colourful hues of their friendship and bringing them into wardrobe staples, Gussy and Louise founded their eponymous label in 2017 with the aim of making the every day a little brighter. Beginning their shared design journey during their university days, the pair evolved from upcycling jeans for friends to establishing the London-based brand, offering a seasonless wardrobe for women and kids.
Known for their injection of neon pops into functional and flattering essentials, Gussy and Lou pride themselves on their high-quality pieces that span cashmere, cotton and denim necessities. Packing a sartorial punch with each item, their curated range is underpinned with an instantly recognisable vivid palette that transcends trends, time and age.
With an established knack for making the covetable colourful, Gussy and Lou's upbeat aesthetic transforms classic pieces into eye-catching must-haves to elevate your everyday.
SOCIAL & ENVIRONMENTAL RESPONSIBILITY
We take our relationship with the people and the planet very seriously.
Consciously working with suppliers and factories that abide by ethical guidelines and practices, each piece we produce at Gussy and Lou has been quality controlled from the initial stage of production right through to its arrival at your door.
We continue to collaborate closely and oversee every part of the manufacturing process of our clothes to ensure our standards are sustained throughout. Most importantly, we do this to guarantee that we uphold our ethos of creating colourful and considered long-lasting pieces that withstand the test of time. Continually monitoring our environmental impact, each decision is annually re-evaluated to ensure we keep on striving to minimise our footprint.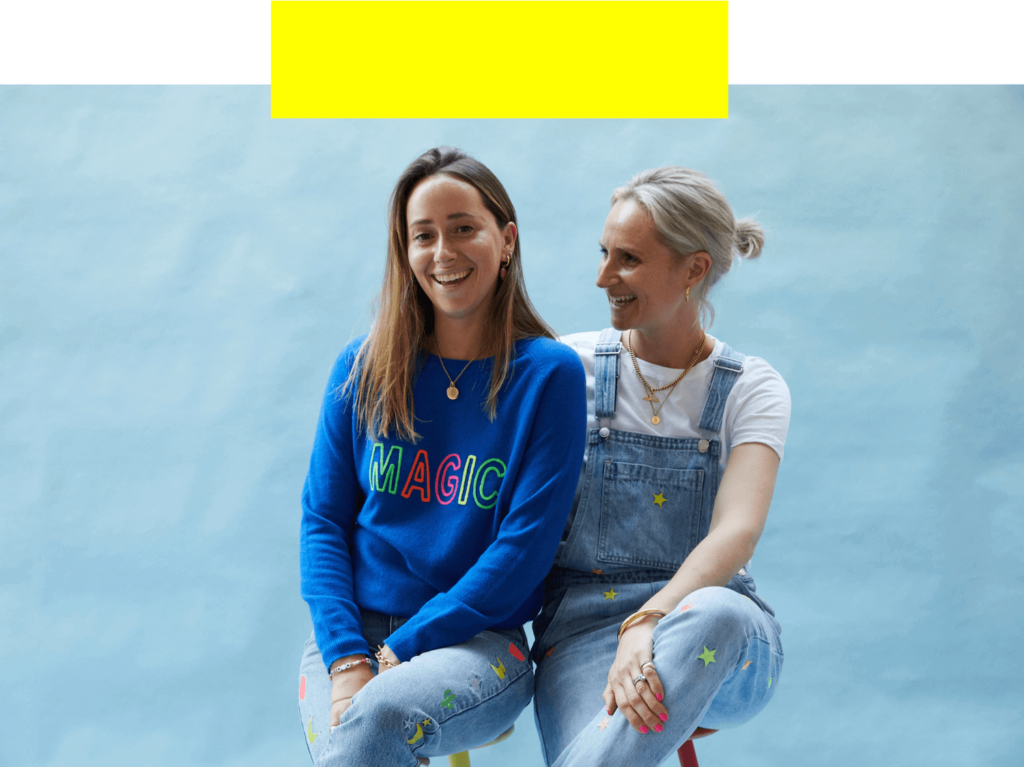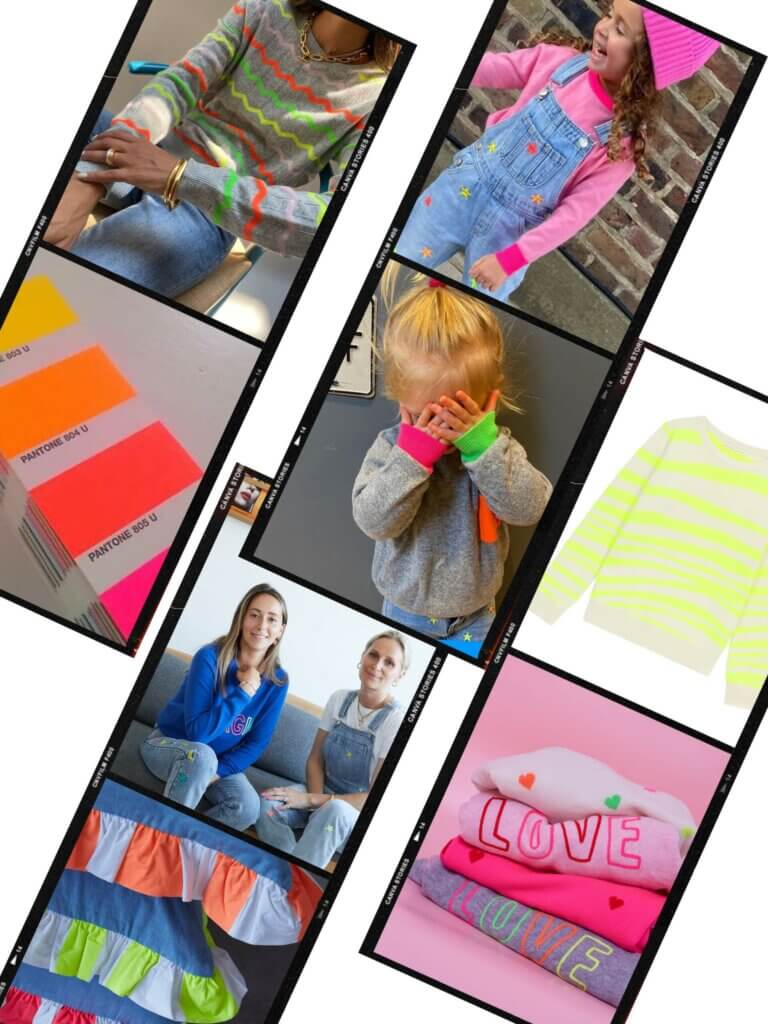 Intentionally sticking to the three main ingredients of your wardrobe – cotton, cashmere and denim – we have refined our material consumption, reduced the number of styles on offer, and only produce in runs of 100 to avoid any unnecessary waste. Our cost-per-wear calculator is testament to this, helping show you that timeless style doesn't have to cost the world nor the environment – and that neon is a lifelong companion.
Manufactured in the same three factories we began the brand with, we have remained a Direct to Consumer brand ensuring no third party interference and no unnecessary mark-ups. This defining factor has ensured transparency for the customer and full control for us of what we create at Gussy and Lou.
Distributed in organic cotton Bags for Life within durable packaging, what's on the outside is just as meaningful as what's packed inside with longevity and reusability holding the same value for us.
In addition to these environmental focuses, people are just as significant to our social responsibility outlook. Handpicking half a dozen charities across the year that reflect Gussy and Lou's personal and corporate ethos, through events, donation of profits and excess stock, we are proud to have supported organisations such as Great Ormond Street, Choose Love and Trinity Hospice London, and hope to continue to make a positive difference beyond our colour clothing palette.